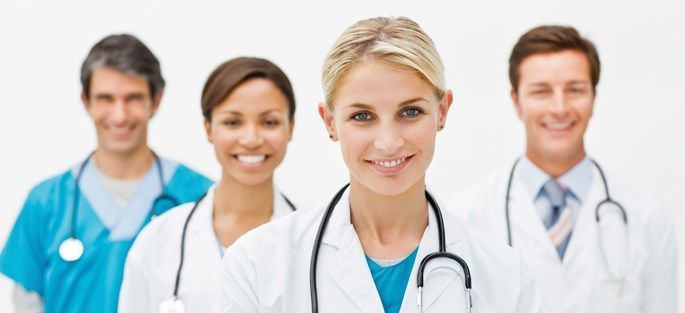 The Pediatric Services We Offer:
Immunizations
Early Childhood Development
Well-Child Visits
This includes newborns and children up to 18 years of age.
Immunizations
Immunization is the process by which an individual's immune system becomes fortified against a disease.
Early Childhood Development
Early childhood is a time of remarkable physical, cognitive, social and emotional development. We will monitor your child through check ups to keep your child healthy and growing strong.
Well-Child Visits
Each visit includes a complete physical examination. At this exam, the nurse practitioner will check the infant or child's growth and development in order to find or prevent problems.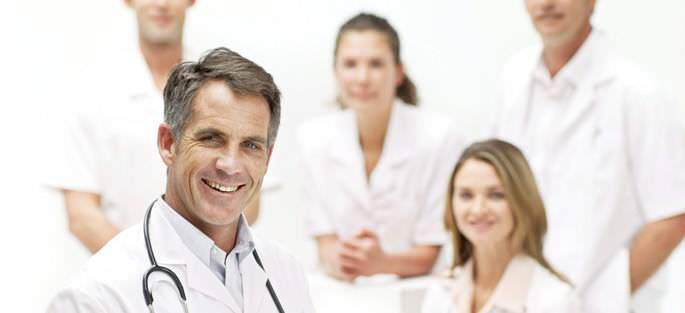 The Adult Services We Offer:
Physical exams
Medication management
Immunizations
Acute medical care for minor illnesses
Preventative care checkups
Medical monitoring of chronic conditions such as diabetes, hypertension and more.
Pap Smears, breast examinations and screening mammograms
HIV testing
STD screening
Physical exams
A physical examination is a routine test your nurse practitioner performs to check your overall health. A physical examination helps us determine the general status of your health. It is also gives you a chance to talk your nurse practitioner about ongoing pain or symptoms that you are experiencing, or any other health concerns you might have.
Medication management
Medication management is the monitoring of medications that a patient takes to confirm that they are complying with a medication regimen, while also ensuring the patient is avoiding potentially dangerous drug interactions. This is especially important for those taking large numbers.
Immunizations
Immunization is the process by which an individual's immune system becomes fortified against a disease.
Acute medical care for minor illnesses
These minor illnesses could include ear infections, the flu, pink eye, strep throat and more. Come to us and tell us your symptoms. We will give you the care you need.
Preventative care checkups
Preventive care focuses on evaluating your health when you are symptom-free. Routine checkups and screenings can help you avoid more serious health problems down the line.
Medical monitoring of chronic conditions such as diabetes, hypertension and more
Monitoring of chronic diseases includes counseling diabetics and ones with hypertension on diet and medication. Regular foot exams, urine protein tests, blood pressure measurements, HbA1c levels, and other parameters prevent the complications of diabetes and hypertension. Maximizing proper treatment of these diseases requires regular tweaking of medications, diet, etc, and regular appointments provide a good setting for this.
Pap Smears, breast examinations and screening mammograms
The Pap test (or Pap smear) looks for cancers and precancers in the cervix (the lower part of the uterus that opens into the vagina). A clinical breast exam (CBE) is a physical exam done by your doctor as part of your regular medical check-up. Your nurse practitioner will carefully feel your breasts and underarm for any changes or abnormalities (such as a lump). A mammogram is an x-ray of the breast. Screening mammograms are used to look for breast disease in women who are asymptomatic; that is, those who appear to have no breast problems. Screening mammograms usually take 2 views (x-ray pictures taken from different angles) of each breast.
HIV testing
The most common HIV tests look for HIV antibodies in your body, rather than looking for HIV itself. The most common tests include: Enzyme immunoassay (EIA) tests use blood, oral fluid, or urine to detect HIV antibodies. Results for these tests can take up to two weeks. Rapid HIV antibody tests also use blood, oral fluid, or urine to detect HIV antibodies. Results for these tests can take 1020 minutes. If you get a positive result from either of these tests, you will need to take another test, called a Western blot test, to confirm that result. It can take up to two weeks to confirm a positive result.
STD screening
A nurse practitioner will start by asking about a person's medical and sexual history things like how many partners the person has had. After that, the nurse practitioner will examine the person's genitals. For girls, who have symptoms of STDs this may include a pelvic exam. Girls who do not have symptoms and are just getting screened for STDs as part of a routine checkup will most likely not need a pelvic exam.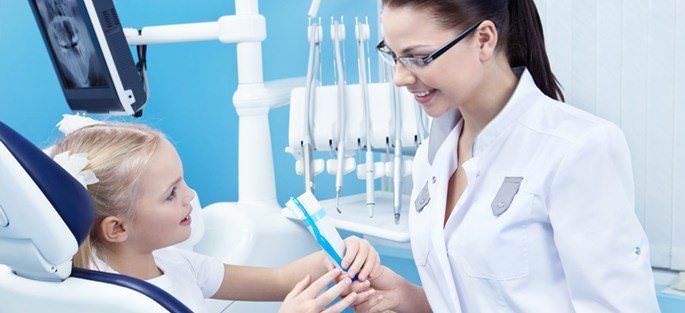 With You Every Step
South Polk Medical Clinic supports women throughout their lifelong journey from childbearing age to menopause and beyond. South Polk Medical Clinic's team-based approach includes you as a partner in care and healing.
Our offerings encompass preventive and routine gynecologic care including the treatment of:
pelvic pain
sexually-transmitted diseases
the symptoms of menopause
Our nurse practitioners are also qualified to counsel patients on family planning/contraception and provide routine obstetric care during pregnancy, as well as regular screenings and evaluations throughout a woman's life. Regular gynecological checkups should be an integral part of every woman's comprehensive healthcare.
Checkups include a complete medical or internal examination of multiple organ systems, including thyroid, breasts, heart, lungs, abdomen, extremities and a pelvic exam. Pap smears are also performed as part of the pelvic exam and are recommended for all women over age 21 or at the onset of sexual activity.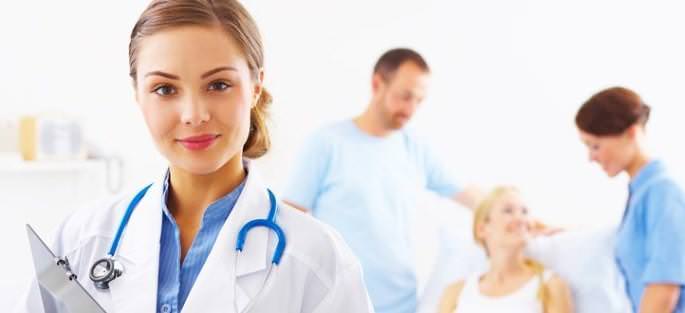 Ways to Evaluate
With sophisticated diagnostic technology on site, we can conveniently screen, monitor, and evaluate patients right in our office. Having these diagnostic tests on site also facilitates a prompt diagnosis and helps our providers develop the most effective treatment plan for you.
The diagnostic tests we offer include:
Urine Analysis Testing
Flu Testing
Strep A Testing
Glucose
EKG Testing
Urine Analysis Testing
Urine Analysis testing is used to help check for blood in the urine or diagnose a urinary tract infection. It can also be used to detect signs of diabetes or kidney disease. This test involves taking a urine sample, which will be done either through a 24-hour urine collection or a clean catch urine specimen.
Flu Testing
The nurse practitioner will take a swab from the back of your nose or throat. This will be sent to the lab and results of the rapid diagnostic flu test should be procured within 15 minutes.
Strep A Testing
This is a rapid test that will detect the illness streptococcal pharyngitis (strep throat). Some of the common symptoms are a sore throat, fever, and puss on tonsils. A swab will be taken of the back of the throat and tonsils to be tested.
Glucose
The glucose test measures the amount of sugar in the blood. A blood sample is needed and the patient needs to have fasted for at least 8 hours before the drawing of blood. This test is commonly used to test for signs of diabetes or monitor patients who have the disease already.
EKG Testing
An electrocardiogram or EKG is a test that checks for problems with the electrical activity of your heart. This test translates the heart's activity into line tracings on a paper. This is noninvasive and painless.